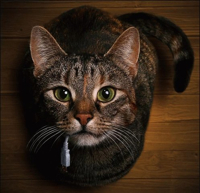 At ISTE 2011 in Philadelphia this week we were blessed with gorgeous summer weather, hot but not oppressive days and cool evenings perfect for a city walk. The show was hot too, well attended and and well run. So it may seem like an odd time to declare that this trade show's days are numbered. Tech shows like ISTE and TCEA are surging in attendance while warhorses like IRA go begging for attendees. Received wisdom is that everything is moving to the tech side.
I'm going out on a limb to argue that the trends of the last 5 years, declining core content shows and strong attendance at pure tech shows, are about to reverse themselves. In the coming years we'll see a resurgence of IRA, NCTM, and other content shows. ISTE will wither to a hard core platform technology event.
After IRA I noted how tech unfriendly the event was – they have a long way to go in encouraging and recruiting tech solutions. As I strolled the floor at ISTE in Philadelphia this week noticed the flip side of this coin. There was very little in the way of core content solutions that are delivered in genuine transmedia packages. It was ALL technology, PURE technology.