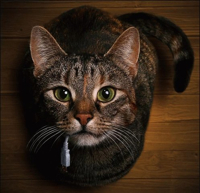 At ISTE 2011 in Philadelphia this week we were blessed with gorgeous summer weather, hot but not oppressive days and cool evenings perfect for a city walk. The show was hot too, well attended and and well run. So it may seem like an odd time to declare that this trade show's days are numbered. Tech shows like ISTE and TCEA are surging in attendance while warhorses like IRA go begging for attendees. Received wisdom is that everything is moving to the tech side.
I'm going out on a limb to argue that the trends of the last 5 years, declining core content shows and strong attendance at pure tech shows, are about to reverse themselves. In the coming years we'll see a resurgence of IRA, NCTM, and other content shows. ISTE will wither to a hard core platform technology event.
After IRA I noted how tech unfriendly the event was – they have a long way to go in encouraging and recruiting tech solutions. As I strolled the floor at ISTE in Philadelphia this week noticed the flip side of this coin. There was very little in the way of core content solutions that are delivered in genuine transmedia packages. It was ALL technology, PURE technology.
A huge part of the maturation of ed-tech is that it is finally blending in seamlessly with traditional media. No longer are schools spending on "gee whiz lets get some tech down the hall" baubles. Educators get how tech can be integrated into core instruction and publishers are following suite, starting to deliver on this demand. For an example see the blending of PCI's Life Science Textbook with games from Filament – "You Make Me Sick."
Also see my last post on how this is manifesting itself in the sales process.
In this world the attendees at ISTE are the dinosaurs. Schools are accelerating towards a time when they are not going to be thinking about tech as something separate and unique. Improving student outcomes with a blend of print, on-line, manipulatives, and professional development is increasingly just "how it is done."
IF organizations like IRA embrace technology they can revitalize themselves at the tech conferences' expense(thats a big if). Schools just want stuff that works to teach reading, math, and to a lesser extent science and social studies. If transmedia becomes the norm then that stuff will be found by the content experts at their content show.
This trend could go far beyond trade shows and change the landscape of trade media as well. Tech & Learning – more focused on platforms. The Reading Teacher – solutions galore. Welcome to the new normal, same as it ever was.
What happens to ISTE in this scenario? There will always be a need for a show for platform technologies and IT services for schools. Some of this could be absorbed by school supply shows like NSSEA, but my guess is the SIS companies, IWB providers, networking consultants, and hardware vendors will always want a place to showcase their offerings. That however is a much smaller show than the one I just walked through.
This won't happen quickly – if I'm right it will unwind over the next 5-10 years and will move in fits and starts. But it sure feels like the triumph of all the evangelists of education technology is to stop being special, set aside, and to blend into the background. For many this goal has been the central theme of an entire career (mine included).
It will be a bittersweet mission accomplished.