Frank has a great post over on Geekwire that does a great job of explaining why Dumbo Drops of tech don't work in schools.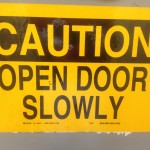 The question he didn't completely address is why do people keep making this mistake?
One explanation is that a massive initiative that "attacks" a "problem" is far sexier than a thoughtful program to incrementally improve classroom practice. Don't forget that many Superintendents are politicians. These things get headlines.