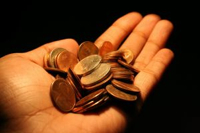 What impact will the economic stimulus have on educational materials and technology? A front page New York Times article yesterday left no doubt that education will be a significant part of the legislation. The Times reports that the total education allocation could be as much as $75-$95* billion a year over current allocations for the next two years. In sector that accounts for about $530 billion in total expenditures, 92% of which has traditionally come from state and local taxes, this represents a seismic shift in the Federal Government's influence on the market.
The questions executives in the industry have to wrestle with are how much of the total will be spent on instructional materials, when will funds flow, and what products will schools buy? The answers to these questions will drive investments, hiring, and M&A for the next couple of years.
I've talked to a few folks around the industry to see what people are thinking and the notes below represent a collective set of insights. It is still early days, the legislation probably won't be in a final format until mid to late February, but many companies are making decisions now about their '09 plans.