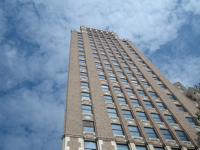 What do large school districts need from ed-tech providers? Michael Casserly Executive Director of the Council of the Great City Schools spoke at the Software Information Industry Association (SIIA) conference this week in San Francisco. The speech was direct, honest, and well balanced in tackling some difficult issues like NCLB.
Towards the close of the speech he made the following 10 requests of the Ed-Tech community. I've added my perspective from the industry's side of the conversation.
1. Provide tools that build academic vocabulary and develop high order thinking skills. I found this an interesting request given that all the major publishers and several mid and small sized publishers have materials that do all of these things. Either we are not meeting the real need with our products or we are not getting the word out effectively. This should give all of these providers cause to reflect on their offerings and their go-to-market strategies.