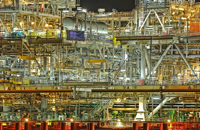 How can technology and innovation reshape education? Union Square Ventures put on Hacking Education – a conference that brought educators and entrepreneurs together to hash this out. Unfortunately they didn't have any practitioners from the education technology and publishing industries there. After reviewing the well written summary of the discussion I put together the following extended comment to add the perspective of someone who was there, did that, and got the t-shirts.
As someone who has spent the last 18 years in the Education Technology and Instructional Materials businesses I feel the commentary misses the mark from a business perspective. This isn't a critique of what was was covered – many of the participants are people I admire and cite frequently – Danah Boyd, Fred Wilson, Katie Salen, Steven Johnson , NT Etuk etc. It is meant to talk specifically about the business challenges of translating these great ideas into practice.
It might be tempting to dismiss folks who have been in the trenches as old school – people who "don't get it" – but some of us are not clinging to old paradigms but working hard to create new ones. Experience may blind us to new possibilities – but it may also guide you around some of the land mines many of us have already stepped on.