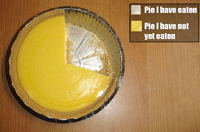 Do you need to pick a target market when entering the education market? One of the true signs of a rookie is a business plan built on selling to all schools. Just because all schools should be using your widget doesn't mean they are ready to buy it.
Picking a target market is a discipline many people try to avoid – they don't like getting boxed in. Others don't understand just how big the education market is or think all schools are the same. If you are in love with your product you may resist the idea that some schools don't want it or don't need it.
Today we tackle issue #2 in our series on selling and marketing to educators. As a consultant in the education market I work with a wide range of businesses. This series covers the common execution errors I see with new executives and companies when they enter the market.