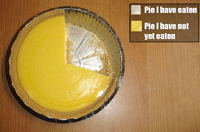 Do you need to pick a target market when entering the education market? One of the true signs of a rookie is a business plan built on selling to all schools. Just because all schools should be using your widget doesn't mean they are ready to buy it.
Picking a target market is a discipline many people try to avoid – they don't like getting boxed in. Others don't understand just how big the education market is or think all schools are the same. If you are in love with your product you may resist the idea that some schools don't want it or don't need it.
Today we tackle issue #2 in our series on selling and marketing to educators. As a consultant in the education market I work with a wide range of businesses. This series covers the common execution errors I see with new executives and companies when they enter the market.

Part 2. "Education" is not a target market – it's an industry.
Education is a vast enterprise. In almost every community the school system is one of the top 3 employers. Thats right – every community. In the US education is second only to defense in total spending.
A target market is a niche, an industry segment that is particularly friendly to your story and solution.
Picking a niche to target (which I've written about here and here) is not complicated. Schools vary widely in their infrastructure, politics, test scores, pedagogical preferences, and budgets. Your goal should be finding enough low hanging fruit to keep you busy as you build your business without overwhelming your capacity.
If you are selling education technology – find the schools that already have the infrastructure to run your product. Otherwise you have to first sell them a bunch of someone else's stuff.
If you have a hot new reading product find the schools with the lowest reading scores – they are motivated to look for something new.
If you are capital constrained limit yourself geographically to keep your costs down. Build out from there.
If you focus on a particular pedagogical philosophy the presence of similar or related products should be a green light.
You also want to make sure you go where the money is.
In many cases you will pick from all of these. Lets say you have a new reading intervention for middle schools. To keep your average sale high you might want to target large middle schools with bad test scores and funding to address it. If you are in Newark you may want to focus first on your home state to keep costs down.
How do you find the data to help you focus?
I use a tool called MarketView from MDR which makes it easy to ask questions like "how many middle schools in New Jersey are missing AYP and have more than 500 students?" The answer is 107. This is a critical number for business planning (market size, share projections, revenue projections, sale force capacity, etc.). I could also easily create a mailing list and a call list for a Rep from the results of this search.
Scholastic's QED division also has resources and services to help you answer these kinds of questions.
State DOE websites are a great source of data. For example California has lists that allow you to drill in deeply on test scores by school, district, or county.
These quantitative qualifiers are a starting point – you then start calling on these schools and asking the questions you can't get answered from a database (e.g. what pedagogical approaches do they favor?, is this issue a priority for them this year?, do they have complimentary products etc.). By narrowing the list and then qualifying further you spend the most precious asset wisely – your time.
You can do a lot of this yourself if you choose to – but in many cases a seasoned hand can shorten the distance between your product and the right customers. But please – no matter how you approach this question pick a market to focus on.
A side note – unless your product is specifically designed for private schools or the home school market don't prioritize them initially. They are relatively small and highly fragmented markets. Public schools are 90% of the opportunity. This isn't an editorial on the merits of either market – just a dollars and cents suggestion to maximize your investments of money and time.
School Sales & Marketing Series
Part 1. Obey the calendar. Schools buy on a regular schedule, design your business around it.

Part 2. "Education" is not a target market – it's an industry. No matter how great your product you need to pick a target market to focus on.

Part 3. This is a zero sum game. In order for you to win someone else has to lose.

Part 4. Teachers don't have the time to take the rough edges off your product. Teachers make or break a product.

Part 5. It's all about learning – mostly. You need to know the politics of selling to schools.