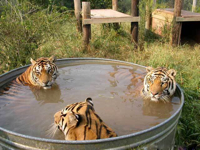 EdNet 2009 starts this Sunday in Chicago. This is one of the three most important events of the year* for networking and professional development in the education industry. I've been attending since the early 90's with only a couple of absences.
Nelson Heller, EdNet's founder, has also been a friend and mentor – as he has so graciously been to many of us across the industry. This year the conference is under MDR's aegis – and it will be the same top-notch opportunity to expand your consciousness it has always been
Why is this event important? In a nutshell it is all about conversational efficiency. You can talk to more people about partnerships, recruiting, selling, or just "gettin ta know ya" in a few hours at EdNet than you could in two months on the road.