In response to Education Publishing – A Wave of Change Sweeps Over The Industry Randy Wilhelm – Co-Founder & CEO of Thinkronize (publishers of netTrekker) posted a comment worthy of guest blogger status. Randy is a friend and colleague from industry associations and he speaks passionately about what students and teachers need in the 21st Century.
I particularly agree with Randy's comments about Librarians – in an ocean of information it helps to have a navigator!
By Randy Wilhelm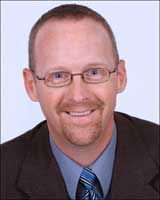 It has been said that if Rip Van Winkle awoke in the 21st century after his hundred-year-slumber, he would still recognize the classroom. While other industries have made the transition to digital content, the movement in education has been slow going. Until there is a massive investment in technology infrastructure, and a major training effort of our teachers, the bulk of classroom instruction will be tied to print-based materials.
Every year the textbook publishing industry receives a windfall in the high-stakes sum of $8 billion from our nation's K-12 schools. However, new print editions of our children's' textbooks are only distributed every five to seven years, so although their math books might be relevant, their social studies and science texts are vintage the day they come off the press.
That said, I have witnessed hopeful signs of transition. In my role as CEO of an Internet education company, I have seen a meaningful upswing in schools investing in digitally delivered content and products and have been pleased to see that teachers and students are increasingly embracing the Internet.
For example, in many classrooms nationwide, students are now learning with engaging digital content delivered via white boards, or podcasts, creating presentations using multimedia materials and collaborating on these projects using blogs – all signs of progress towards where our classrooms need to be to meet today's 21st-century learning environment.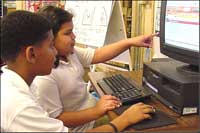 My company is witnessing this progress as well. Specifically, from school year 2006 to school year 2007, subscriptions to our K-12 product netTrekker d.i., [http://school.nettrekker.com/frontdoor/] — delivering safe, relevant digital content to every desktop– saw an 84% increase. We recently hit the 10 millionth student mark and netTrekker d.i. is now used in 19,000 schools – an increase of 2,000 from last year — in all 50 states including adoptions by key districts and states nationwide.
So who gets the credit for these promising signs of change? Teachers and students are playing a grand role in the digital transition. Many teachers see their jobs as preparing students for the technology-driven world they'll face as adults and understand that technology offers new solutions for differentiated instruction. And our digitally-native students are raising the bar by demanding that they are taught in the same way that they receive the bulk of their daily information and entertainment – electronically!
And, remember your old school librarian – glasses on a chain around her neck and the Dewey Decimal system on her mind? Well, meet today's librarian – now also called "media specialist" – whose responsibilities include integrating digital media into both the library and classroom. No longer does she see herself only as the facilitator of information from books and traditional print media – she is now a conduit to all forms of information, print or digital – in whatever format her students need. This is an exciting transformation and one I've seen many librarians/media specialists nationwide embrace willingly.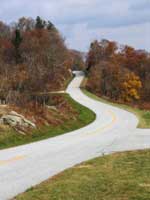 An upcoming independent research study from Interactive Educational Systems Design (IESD) will query both principals and library/media specialists looking at educational issues relating to students, teachers and the Internet. The study will hone in on issues such as Internet safety, information literacy and the professional development and tech-savvy of our teachers. Perhaps the results of this research will be more telling – and promising – in terms of changes in trends and attitudes.
In the end, the future of our children depends on the progress of our educational system. We're at a pivotal crossroads. The transition from textbooks to digital content –embracing the Internet for its contextually relevant, safe educational content – is vital if our children are to be well equipped for the global challenges of the 21st century.