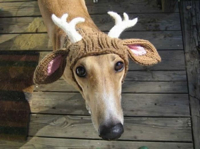 My guess is that if you are in the office today you aren't all that busy. So take 7 minutes and watch this great little video, particularly if you are skeptic about video games and learning.
His central point, that a well designed game experience tees up personally directed learning actually extends far beyond games.
Another Example
I'm currently reading Neal Stephenson's Baroque Cycle – a Sci-Fi trilogy set in the Baroque era that weaves in a huge range of historical figures (sample: Leibniz, Louis IV, and Ben Franklin) and which plumbs the emergence of modern finance (including war, piracy, the invention of calculus, etc.).
Since I'm already on my iPad I keep Wikipanion at the ready. Every 5-10 pages I take a detour to learn more about a character or an issue which in turn informs my understanding of the subtleties in the novel. The technology enables this just in time learning approach in a way that would be impossible in print.
A sample of my searches:
Quicksilver
Isaac Newton
Malabar Coast
Jean Bart
Whig (British Political Party)
Jacobitism
Put another way – I'm reading a great book AND getting a survey history course in the Baroque era. A creative teacher could have a field day with this approach while weaving between english and social studies with a good dose of math tossed in as a bonus.
If you are not familiar with Stephenson's work he is a master storyteller, a brilliant writer, and absolutely hilarious. Start with Snow Crash and work up from there. If you want to call yourself literate in the digital age this is a must read.