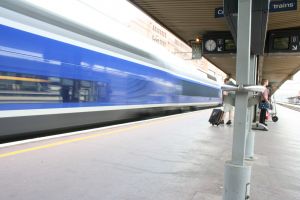 [Ed] This entry concludes are guest blogging by Paul Schumann on technology substitution in the K12 market.
Click here to read the introduction to this series.
Click here to read Part 1 – Methodology and Reference Library Case Study
Click here to ready Part 2 – The Data for Supplemental Publishing, Basal Textbooks, Student Devices, Delivery Platforms, & Electronic Media
Technological Substitution in Publishing: Conclusion and Recommendations
Paul Schumann, Glocal Vantage, Inc.
Without a comprehensive study of the usage of educational materials in the K-12 classroom, it is going to be impossible to detect and understand the changes in education that are already underway. Three major substitutions have already begun that we can't detect with traditional market reports based on sales:
1. New theories of learning: See for example the connectivism movement of George Siemens at the University of Manitoba and the recent book Presence by Senge, Scharmer, Jaworski and Flowers in which learning is based on the future rather than the past.
2. Utilization of social technologies: See for example Blogs, Wikis, Podcasts, and Other Powerful Web Tools for Classrooms by Will Richardson and the Learning Technologies Center
3. Collaborative User Generate Content: See for example Wikipedia , Wikibooks, the Open Content Network and the generalized interface for instructional modules (SCORM)
Open Source Content
"Open" content is developed through a collaboration of volunteers who care enough about the subject that they devote their minds and resources to create something of value. A current example of open content creation is Wikipedia.
From "About Wikipedia":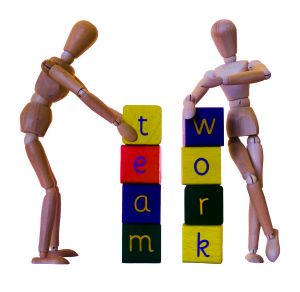 "Wikipedia is a free-content encyclopedia, written collaboratively by people from all around the world. The site is a wiki, which means that anyone can edit articles simply by clicking on the edit this page link.

There are 13,000 active contributors working on over 1,800,000 articles in more than 100 languages. As of today, there are 793,168 articles in English; every day hundreds of thousands of visitors from around the world make tens of thousands of edits and create thousands of new articles to enhance the amount of knowledge held by the Wikipedia encyclopedia. Visitors do not need any special qualifications to contribute, and people of all ages help to write Wikipedia articles.

All the text in Wikipedia, and most images and other content, is covered by the GNU Free Documentation License (GFDL). Contributions remain the property of their creators, while the GFDL license ensures the content will remain freely distributable and reproducible."
It appears that in the future, many reference works will be both free and open. This trend will accelerate the decline of the printed reference industry, and may mean the same for the proprietary electronic reference industry unless that industry can determine how to participate in the free and collaborative information trend.
Not only is this trend well underway for the reference publishing industry, it has started in the textbook industry as well. A recent conference "Reconsidering the Textbook: and an article on that conference "The Future of a Dinosaur" are good places to begin an understanding of this trend. The same type of trend is also apparent for scientific and technical journals.
Technology Standards
An enabling technology for open content development is SCORM, described in an article by Robert Brumfied in "Gathering SCORM Could Transform eLearning: Emerging Standard Enables Accessibility, Interoperability of Digital Content":
"The Sharable Content Object Reference Model–or SCORM–is a collection of standards and specifications adapted from multiple sources to allow for the interoperability, accessibility, and reusability of digital learning materials: everything from a video clip illustrating how cells divide to a PowerPoint explication of a sonnet.
The SCORM specifications are becoming increasingly important for ensuring that digital content can be integrated into any learning management system (LMS) software, regardless of its manufacturer. What's more, SCORM is opening the door for the creation of "digital repositories," or collections of sharable, reusable online content that educators can search through to find items they can incorporate into their own instruction."
Recommendation

This meta research study only scratches the surface of the transformation underway. In order to save the great wealth represented by the industry and the many lives and careers affected by the transformation, a large scale study should be implemented quickly where the appropriate longitudinal data can be collected and analyzed, and strategies developed to chart a roadmap for navigating the transformation.
Other Articles in this Series
Part 1 – Reference Libraries and Open Source
Part 2 – Supplemental materials, Basal textbooks, Student Devices (Laptops, handhelds), Delivery Platforms (CD-ROM, Internet), and Electronic Media.