Congress finally passed some support for state budgets to make sure there are enough teachers as school opens.
Kind of "yay." We accomplished this by planning to cut food stamps starting in 2014.
This comic succinctly captures the essence of our national experience since the summer of 2007 when all this kicked into gear. (ht balloon-juice)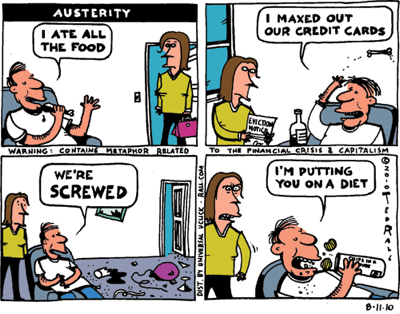 Want to bet she is a teacher?
Don't miss the warning label.
Cheers!