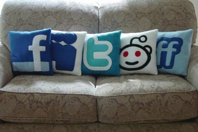 Clive Thompson over at Wired has a great short essay on the modern revival of the written word in the age of social media. He cites work done at Stanford that shows that todays students are writing more than their parents – in fact 38% of their writing is has nothing to do with school. Better yet – they are writing for an audience – or at least an audience wider than a single Professor.
Here are a couple of key quotes (emphasis added):
…young people today write far more than any generation before them. That's because so much socializing takes place online, and it almost always involves text.