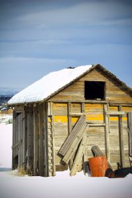 Don't miss Gary Stager's scathing take down of No Child Left Behind (NCLB) over at the Huffington Post.
He cites a recent review by the Department of Education's Institute for Education Sciences that stated:
"The program did not increase the percentages of students in grades one, two or three whose reading comprehension scores were at or above grade level."
From there he goes on to compare it to the Iraq War and Katrina. Ouch!