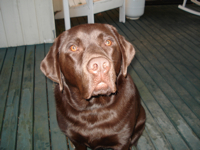 Blog years and dog years have a lot in common. They go fast, take constant care and feeding, and bring companionship and warmth into your life. Dogs force you to get up and move your body, blogs force you to get out and work your mind.
Social media are reshaping the business landscape and I've never found a better way of learning something than just wading in and messing with it. Under the tutelage of my blogfather Richard Carey and the folks at Justia I launched this site last May.
So what have I learned?