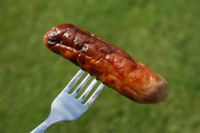 Hot sizzling education publishing and ed-tech related links here! Obama's call for more teachers, kids media preferences, 2.0 de jour, and assessing 21st Century skills all get a nod in a short week.
Eduflack talks about Obama's call for an army of teachers. I confess that I worry about federalizing education too much, we don't need more Reading First scandals. Having 50 laboratories is better than 1. Another wag noted a contradiction on the right – if the free market knows best and if education is the foundation for economic growth why aren't conservatives fighting to pay teachers more? That would bring higher quality candidates into the profession via market forces.
Kids 10-14 prefer the internet to TV. AHCI Lunch has commentary on a New York Times article that revealed this finding about teens media preferences. Here is my question – why didn't TV take off in the classroom given the power it holds over our culture? One of the core arguments about why internet tools, social media, and virtual worlds should be in classrooms is that they are where the kids already are. The same could be said for TV at any time in the last 50 years.