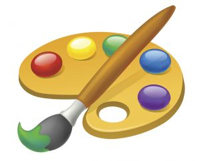 How is the marketing mix for companies that sell to K12 schools evolving? At a time when we are experiencing an explosion in the number and type of marketing programs we are also seeing rebalanced budgets and a consolidation among the large support organizations. The economic downturn has only accelerated these trends – it isn't responsible for them.
The Paradigm is Shifting – Slowly
To begin with – maturing internet search and peer to peer social media networks are changing some of the underlying assumptions of what marketing does. Put simply, it is far more important to be found today when someone is searching than it is to interrupt them when they are not. A customer who has typed in relevant search terms and come upon your site or who reaches out to their network to help them solve a problem and been referred to you is the highest quality lead you can possess. They are actively seeking a solution that may include your products.