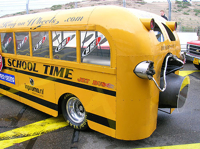 Education is high on the list for the economic stimulus package being proposed by the Obama Administration. Congress also supports turbo charging education so the likelihood of significant aid to schools is very high. But where oh where will the money actually go?
Construction?
Maintenance?
Teachers?
Instructional Materials?
As a nation we have some clear choices to make. We should be fighting for the right things amidst all the logrolling and back slapping that go on in DC. If you are part of the education publishing industry you should be engaged with the government relations work at AEP, SIIA, or AAP. These folks are working hard to make sure our voices are heard and they need your support and engagement. All of them welcome members who get involved in this effort.
As experts in this area and as citizens we have a responsibility to speak up. This doesn't mean pulling strings for our particular companies, it means making sure all of our money is spent wisely with the long term in view.