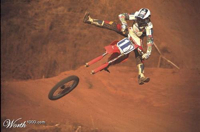 Kid's virtual world Club Penguin has fallen short of the high-flying projections made when Disney purchased them 3 years ago.
Read this New York Times piece from today for the details.
I can't say I'm surprised by the result. CP always seemed thin on the engagement side – dress your penguin and run around and "speak" pre-approved phrases. More dot.com than user driven media. The tip off should have been when old model Disney snapped them up – the model made sense to them.