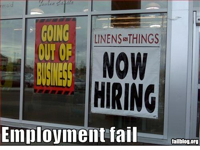 The tribe gathered, bad coffee was drunk, stale muffins were eaten, and we shared insights and guesses about where education technology and publishing are headed in era of tight budgets and ARRA munificence. It was a typical first week of December in New York.
Here is the first of my overviews of what happened during the week. Subsequently I'll dig into the AEP CEO Roundtable, the MDR Christmas Party, and the AEP Hall of Fame Breakfast.
SIIA Education Technology Business Forum – Tuesday Dec. 1
International
The panel on International Opportunities discussed the trends outside of the US market – the growth of mobile phones as a platform, the demand for professional development to make sure existing investments are being used, and that no one (not even Pearson) can do go international on your own – partnerships are essential.
One point that was almost a throw away at the end but which is critical for companies just starting down the international path – translation is not localization. The management tools, images, and examples all need to be culturally appropriate.
Funniest moment – when Steve Dowling from Pearson was asked how companies smaller than Pearson can take advantage of international opportunities he deadpanned "We'll make you an offer…"
Investment
A second panel "Where are the Investment Dollars?" struggled to answer this question. Short answer – they are not there – come back next year. George Cigale, the moderator, jested in earnest that given what we heard from the investment professionals on the panel that it would be easier to raise $5 million through revenue tied to ARRA than to try to raise capital.
Investors see Education as the last inefficient media market and want to invest in companies that are going to create disruptive innovation. Incumbents who are trying to accommodate the current system need not apply.
Also – if you have already done all the hard work of building a product and proving that the business model works they would be interested in possibly, maybe, looking at it. Next year.
Part of the reason for this hesitance is that while the Stimulus is creating unprecedented opportunities for education companies, it is making valuations problematic since investors rightly see current performance as unsustainable.
My humble suggestion is that until investor groups demonstrate a willingness to actually take some risks alongside entrepreneurs that we stop inviting them to this event. We are like a battered spouse, always hoping they will love us next year if we just try harder. There are many examples of small education companies who have found alternative paths to capitalization – those are the examples we need to be elevating to the podium.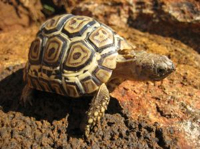 Fundamentally education can be an extremely profitable market with intense long term loyalty. The problem for most investors is that it is all about a mountain of slow nickels rather than a small pile of quick dollars.
We are the proverbial turtle and most investors have the patience of a gerbil. One good outcome (hopefully) of the current downturn is that it will wring some of the quick-buck-at-any-cost mentality out of the investor community. A return to fundamentals will greatly help education.
Post Stimulus Outlook
This panel tackled the question of what a post stimulus market will look like. Richard Sims, Chief Economist for the NEA, shared a frank and rather brutal analysis of what lies ahead for education budgets. The punch line – while real estate started to tank in 2006 it wasn't until 2009 that actual tax receipts started to suffer at the state and local level. There is a three year lag in the funding flow. This matters because 38.5% of education spending comes from real estate taxes.
If the market bottoms out next summer we have 3-4 years of declining state budgets ahead of us. There are 9 additional states who will find themselves in California's shoes in 2010 including NJ. FL, and IL. He projected that it will be somewhere between 2018 and 2020 that we return to 2006 levels of funding. Get used to it.
He was also not as concerned with the debt we are running up – but only if we spend it on things that generate growth in the long term. Debt financing is a common model for companies – and the US has shown before that it can also work for countries.
Companies have to be focused more than ever on the parts of their solutions that help districts be more efficient and that deliver savings over traditional ways of doing things.
Obama's Education Technology Policy
Karen Cator, the new head of Education Technology at the USDOE, spoke about the plan they are assembling to drive technology usage in schools. I'll write in more detail about this later but the bottom line is that the tech plan will focus on enabling the four assurances included in ARRA. They intend to use the bully pulpit to make sure that our tech dollars are going for useful items rather than flashy products that gather dust.
Summary
I came away from the day inspired by the entrepreneurs that are working hard to build interesting businesses in the education market. I also came away chastened by the pessimism of the investment community and hard realities of our economic situation.
Those of us in the business need to get up every morning willing to make a difference in children's lives and focused on doing it in an efficient and sustainable manner.
Technorati Tags: AEP Hall of Fame, Association of Education Publishers, CEO Roundtable, Ed TEch Business Forum, ETBF