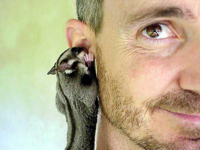 Hype alert – Web 2.0 Marketing is a paradigm shift but only a portion of the market is using it today. In Part 1 I argued that market trends should be pushing you to use social networking, blogs, wikis, and the other tools of Web 2.0 in your marketing mix. Given the uneven adoption of these tools in your customer base you will be managing a mix of the old and new for quite some time. So think of it as expanding your paradigm.
Before we go on I want to add to what I said in Part 1. There is one additional reason for doing all this that is specific to the education market. Most teachers are isolated in their classrooms – they yearn to have their voice heard and to be part of a larger community. The asynchronous nature of most social media are ideal for meeting this need. It is one of the reasons there are so many education groups already on Ning.
So what does this "paradigm expansion kit" look like? Here are five ways of thinking like a Web 2.0 Marketer that you can add to your toolkit.
Idea #1 – You can't do this on your own. The value from Web 2.0 is other people talking about your products. For people to do this they need a context where they are comfortable interjecting their voice. Many companies believe that they can build their own walled garden so that they can control it. But customers want Switzerland – a neutral zone where they can get useful information – not company controlled spin. Your first goal is to become a trusted player in the larger on-line community. Join and support the networks that are out there and blend your network into it rather than trying to go it alone.
Idea #2 – Web 2.0 Marketing is a process not an event. You manage it the way you would any other process – with a sustained commitment to continuous improvement. This breaks the paradigm of a lot of event driven marketing. You don't manage your personal relationships this way ("I sent my wife an email last week – don't need to worry about talking to her for a while….") and you can't build on-line relationships with customers this way either. This is a budgeting challenge because you have to dedicate resources to managing your on-line presence. My suggestion is to look at some of the most expensive items in your budget (trade shows, advertising, etc.) and dial back on them as you dial up on Web 2.0 activities. Smaller newer companies should start here and add the other elements as they can afford them.
Idea #3 – It is about authentic conversations. When you engage on-line speak as yourself. This is not a new and improved way to push your spin into the world. People will sniff out on-line phonies and expose them. Ridicule is not going to help your brand identity – particularly if it shows up in Google. A positive example of how to do this is Randy's Journal – the blog of Boeing's CMO. He speaks from a personal rather than corporate voice. Marketers are welcome to the conversation if you add value and contribute expertise. Oh – and don't spam bloggers with press releases – it just annoys them. Make comments on their articles or phone them up and talk.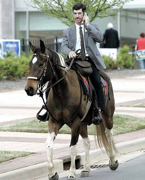 Idea #4 – Web 2.0 should be embedded in your products. Seth Godin in his latest tract – "Meatball Sundae: Is Your Marketing out of Sync?" – makes the point that most companies try to graft Web 2.0 approaches onto existing products and services with predictably disappointing results. Consider this – on-line gamers spend 1 hour reading about the game on companion websites for every 2 hours playing. That is because the companion sites have been encouraged to develop as part of the games' ecosystems. Imagine what your customers would be saying about your curriculum content if students were showing similar levels of engagement. For more ideas on how to do this see my article 10 Ways to Build Instructional Products for 21st Century Skills.
Idea #5 – Set your expectations correctly. Social media sites are hugely popular as measured in total traffic, but fewer than 1% of your customers will probably be contributing participants. If you expect everyone to comment and contribute you are going to be disappointed. You are trying to reach the influencers who will help spread the word. Overhyping the participation rate in order to get a project funded is a time honored tradition at many education publishers – but in this case since actual participation is so easy to measure it will ultimately undermine your project.
Some of this probably looks like common sense, some of it may look a little weird. My strong suggestion is that in order to understand how to use these tools for your company you need to first use them for yourself. Next in this series we'll look at some ways you can get started with social media.