How are education publishers reacting to the economic downturn? Guest blogger and PR maven Charlene Blohm shares some concrete examples of steps companies are taking to trim expenses.
Part 1 – Education Spending & The Economy – Survey Results
Part 2 – Education Funding Market Dynamics – By Doug Stein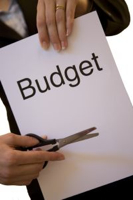 By Charlene Blohm, President C Blohm & Associates
District budgets are tight – many schools have already lost the music teacher, the art teacher, the band teacher, the librarian. Left with few other places to cut, two elementary schools near us will be sharing a principal next year. Districts seem to be delaying major purchases and upgrades, especially with administrative or support systems (those that aren't directly tied to student instruction).
How are companies reacting? More than one company has adjusted its sales forecasts down based on decreased spending. The major sales they were hoping to close yet this school year are being delayed, with the forecasted income moving to the next school year.
As a result here are some of the cost saving actions we are seeing across the market.
Booth sizes at trade shows are a tad smaller – I've seen some movement where last year's 80×80 became a 60×60 this year, or 40×40 became 20×20, etc.
Also, fewer staff are working trade show booths. Travel is down no matter how you look at it – flights are dang expensive, and often hard to find depending on where you need to go. And that applies to vendors as well as educators.
There has been an up-tick in direct mail – people weren't getting the results they wanted from what I bet they thought were going to be "free" email campaigns. Even with the postal rate increases, people are blending the two more now than they were a year ago.
People are stretching advertising dollars with more online purchasing. In fact, some folks are now online-only advertisers.
There seems to be less money being pumped into product development, and the time for a product to prove itself in the marketplace is getting shorter and shorter. That's been happening for awhile now, so this is not necessarily related to the current recession.
We're getting more phone calls from overseas prospects. I'm not sure if that's a function of our reputation (we've been doing that for years) or the economy – but I think it's safe to say that foreign companies aren't afraid to spend money on product development and marketing.
In recent weeks, it seems that people are finally starting to think Web 2.0. I've had more conversations about keywords in the past two months than in previous two years. That signals to me that people are keen to make sure their name is up in bright lights – meaning they need the leads and visibility in a way they didn't before; I don't think there's just a sudden interest in Web 2.0 on its own merits.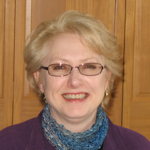 Charlene Blohm is the President of C Blohm & Associates a full service Public Relations firm focused on the education market.